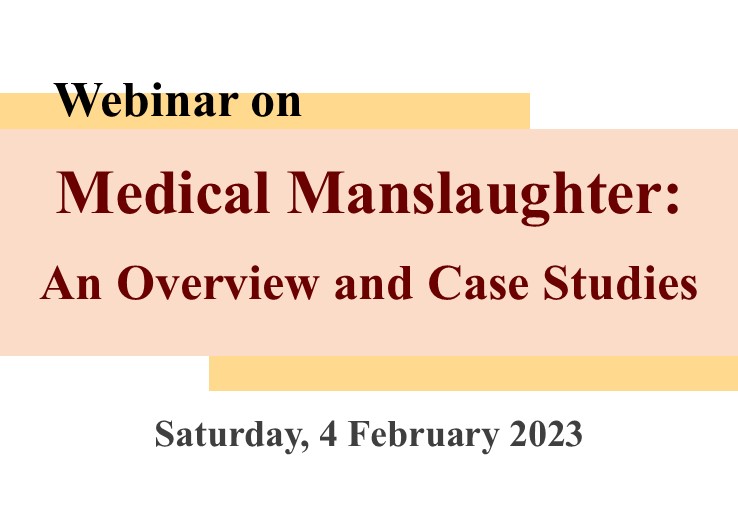 The Task Force on Laws for Healthcare Practitioners under Academy's Professionalism and Ethics Committee will co-organise a webinar on "Medical Manslaughter: An Overview and Case Studies" with the Centre for Medical Ethics and Law of The University of Hong Kong on 4 February 2023 at 2:30pm - 4:00pm.

This webinar aims at clarifying the legal rules and principles regarding 'medical manslaughter' (i.e., Gross Negligence Manslaughter in a medical context) through the discussion of relevant cases from Hong Kong and UK.
Please find the event details, programme and results of CME / CPD accreditation here. Registration is required.
Register now! Look forward to seeing you at the webinar.
(Registration deadline: 1 February 2023)
For enquiries, please contact us at pec@event.hkam.org.hk.