Fellowship
The Academy requires all constituent Colleges to provide at least 6 years of supervised specialist training. During the training period an intermediate examination and a final examination / exit assessment must be organised for specialist trainees individually by the respective College or jointly with an established overseas College. Passing the final examination / exit assessment is a prerequisite for specialist trainees to be nominated for Fellowship of the Academy.
The Academy Council determines the assessment criteria for admission to various categories of membership, including examinations, assessments, qualifications, experience, training, and continuing medical education. The Council may from time to time amend such criteria. On the recommendation of an Academy College, the Academy Council may admit as a Fellow any full member of that College who has fulfilled the admission criteria. The Academy retains absolute discretion over which nominees should be admitted as Fellows of the Academy.
A Fellow may at the same time hold more than one Fellowship of the Academy. Fellowship of the Academy may cease unless the requirements for continuing medical education, or assessment as determined by the Academy from time to time, are satisfied.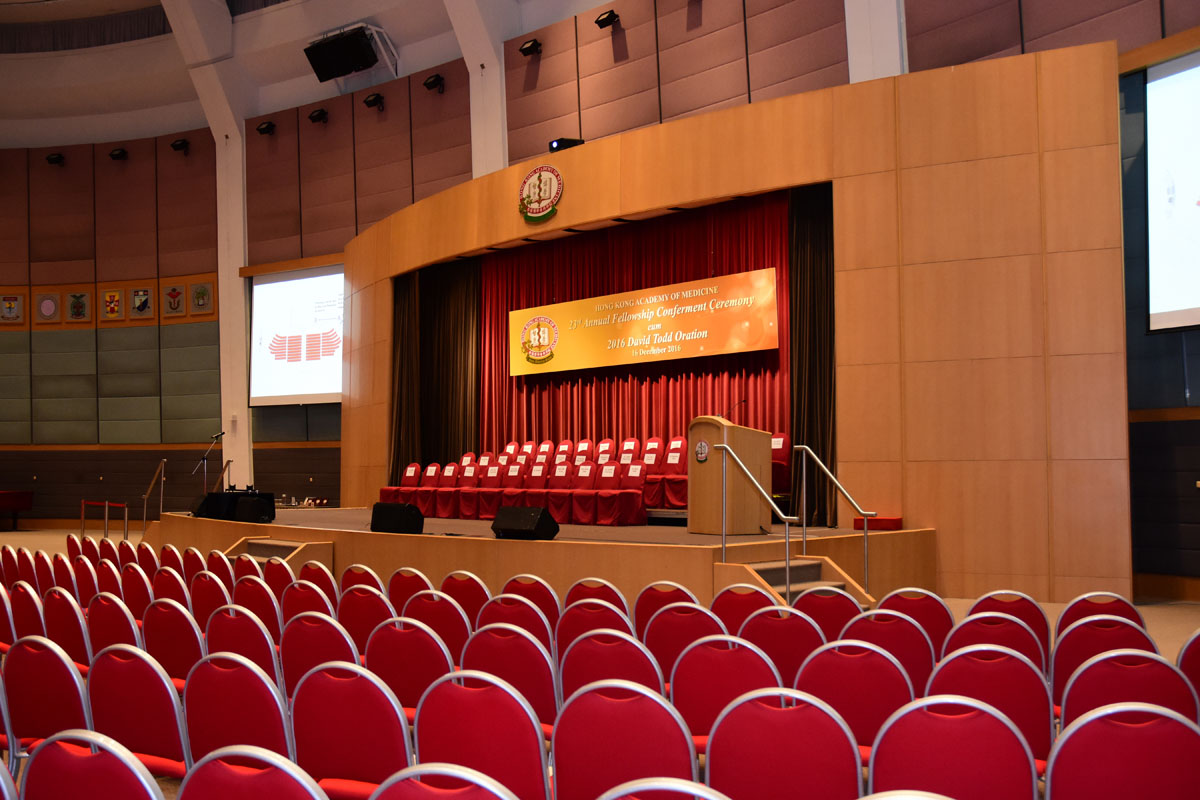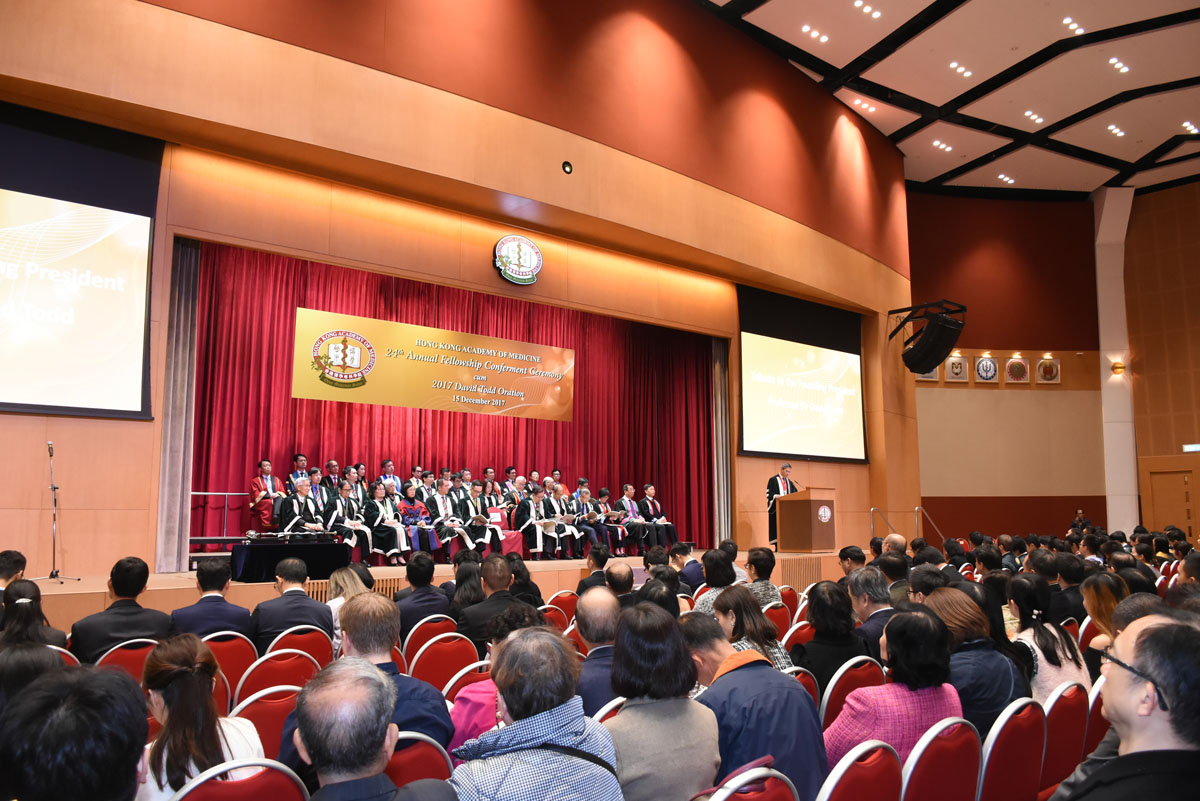 Honorary Fellows
Honorary Fellows shall be persons of eminence or persons who have rendered outstanding service to medical science or to the Academy. Nomination of candidates shall be considered and voted by the Academy Council as stipulated in the Bylaw.
Annual Subscription
Demand notes for annual subscription are sent to Academy Fellows in January each year.
Prevailing Rates
Full rate
HK$3,300
Overseas rate
HK$1,650
Reduced / retired rate
HK$1,100
Honorary Fellows, Fellows over 70 years of age, or Fellows who reached 70 years of age in the last subscription year do not need to pay the annual subscription.
Easy Payment Options
Pay online: Pay the amount online using your credit card
By mail: Send a crossed cheque payable to "Hong Kong Academy of Medicine" to:
Hong Kong Academy of Medicine
10/F, Hong Kong Academy of Medicine Jockey Club Building
99 Wong Chuk Hang Road
Aberdeen, Hong Kong
Download e-receipt on iCMECPD


Request Fee Reduction
Academy Fellows residing outside Hong Kong or who have retired from all remunerative practice / job / business must submit formal written applications for reduced rates or a fee waiver before 31 December. Click here to view further information.
Late fee applies after 30 June
Subscription received by the Academy after 30 June will be subject to a surcharge of HK$1,000 for those paying full subscription rate or on a pro-rata basis for those paying reduced subscription rate.
All payments must be received before 30 September. According to the Bylaw 6.4, if a member's fee or any other moneys due by a member to the Academy is not received by the Academy within 9 months after such payment falls due, despite two written reminders by the Academy to pay, the Academy shall automatically forfeit his membership.
Reinstatement of Fellowship
According to the Bylaw 6A,
6A.1 A person, whose membership of the Academy has been terminated or has ceased under these Bylaws, may apply to the Council for reinstatement of membership.
6A.2 The Council may, in its absolute discretion, reinstate a person a member of the Academy in the category of membership that the person was before the termination or the cease of membership.
6A.3 The Council may impose such condition as it may consider appropriate on the reinstatement of membership including, but not limited to, payment of moneys due to the Academy and the completion of continuing medical education.

View and download Guidelines on Reinstatement of Fellowship