Hong Kong College of Emergency Medicine (HKCEM), supported by Hong Kong Society for Emergency Medicine and Surgery, Hong Kong College of Emergency Nursing and Hong Kong Emergency Nurses Association, will organise a Scientific Symposium on Emergency Medicine (SSEM) on 29 October 2022 at the Hong Kong Academy of Medicine Jockey Club Building, Aberdeen, Hong Kong. In celebration of the 25th anniversary of HKCEM, the theme of the Conference is "Emergency Medicine Silver Jubilee - Past, Present, and Future ; 急症銀禧,擁抱過去,創造未來". It aims to provide a platform for health care experts to exchange views, share experiences and gain new insights.

Register now.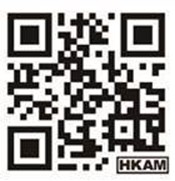 Should you need further information, please feel free to contact the Secretariat at:
Telephone: (852)2871 8894;
Fax: (852)2871 8898; or
Email: ssem2022@event.hkam.org.hk.