The Academy established the Young Fellows Chapter in 2017 with representatives from 15 Academy Colleges, who have obtained Academy Fellowship within the past 10 years. The aim is to nurture future healthcare leaders by involving young Fellows in various activities and affairs of the Academy for them to better understand the objectives and work of the Academy. Chair and Vice-Chair of the Young Fellows Chapter have been attending regular meetings of Academy Council as observers, while other members are actively engaged in discussions of various committees. Comments on professional and educational issues from members of Young Fellows Chapter have been well taken where appropriate. The young Fellows are also dedicated to the co-ordination of activities to connect Fellows of different specialties, building ties and strengthening bonds.
Distinguished young Fellows, who are nominated to the Academy by respective Colleges every year, are recognised for their remarkable achievements and contributions to the developments of the Academy or its Colleges. They are invited to meet members of the Academy Council and are enlightened by insightful sharing of distinguished guests over a formal dinner.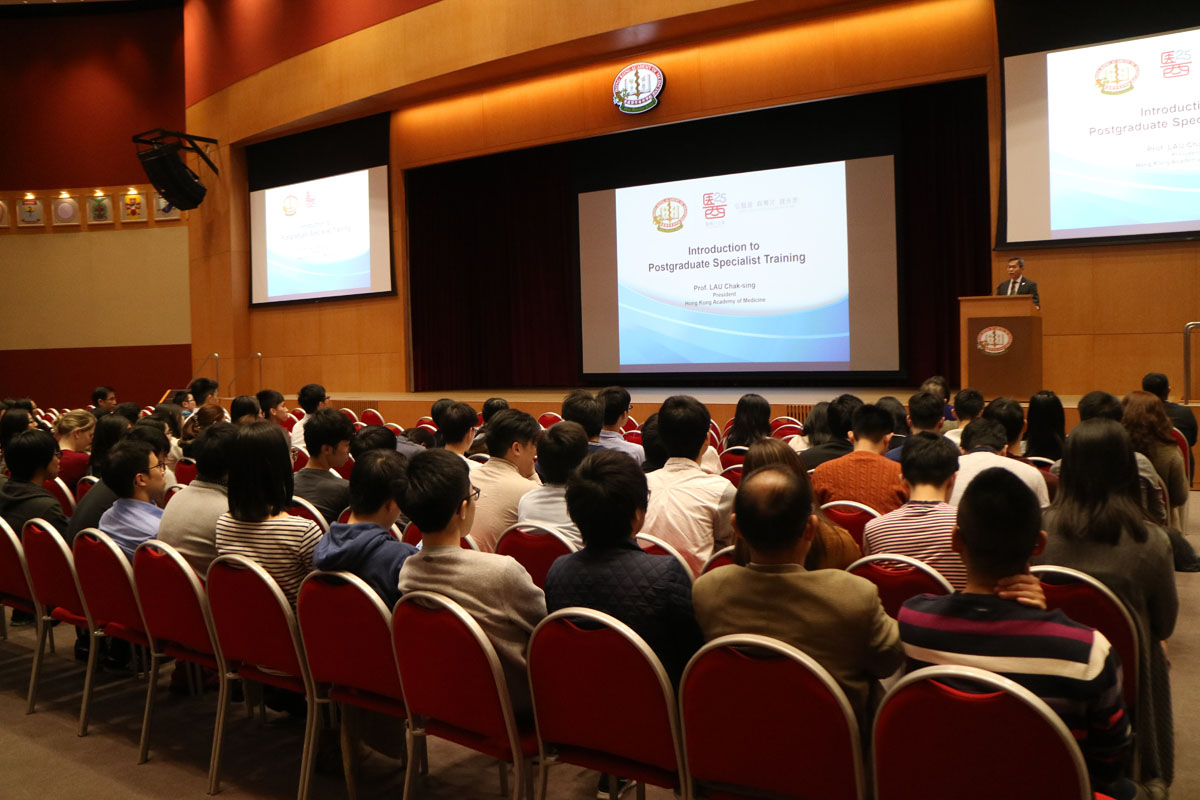 ​​​​​​​The Academy provides support for career advancement of young medical interns through organisation of career talks with Hospital Authority, which feature briefing sessions of different medical specialties and recruitment exercise of resident trainees who will receive specialist training at Hospital Authority. There are also on-going discussion to explore solutions to address job-related wellbeing, stress and burnout issues of the young Fellows and specialist trainees.
Please email any enquiries or suggestions to the Young Fellows Chapter at yfc@hkam.org.hk.