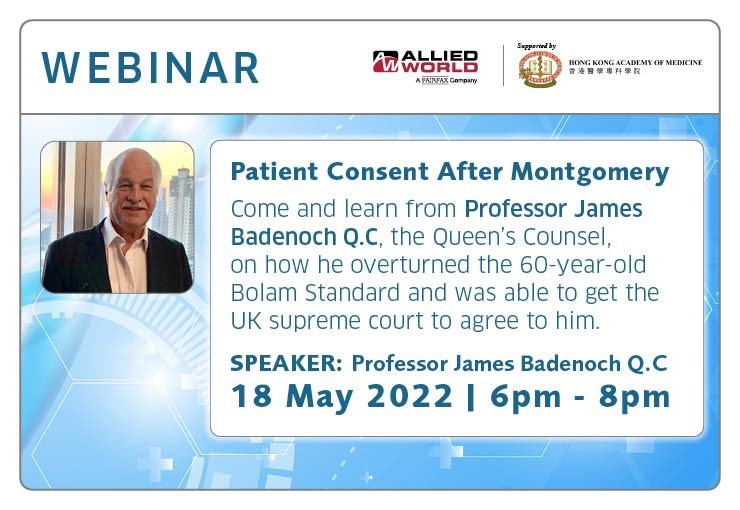 (activity supported by the Academy)

Allied World is organising a webinar on "Patient Consent After Montgomery", which will be conducted by Professor James Badenoch Q.C. In this webinar, you will learn from him on how he presented the Montgomery appeal to the UK Supreme Court and overturned the 60-year-old Bolam Standard.
When: Wednesday, 18 May 2022 | 6:00pm – 8:00pm HKT
Please register for the webinar here. Slots are limited, reserve your seat now!
For enquiries, please contact April Bong from Allied World at April.bong@awac.com
Looking forward to seeing you at the webinar.