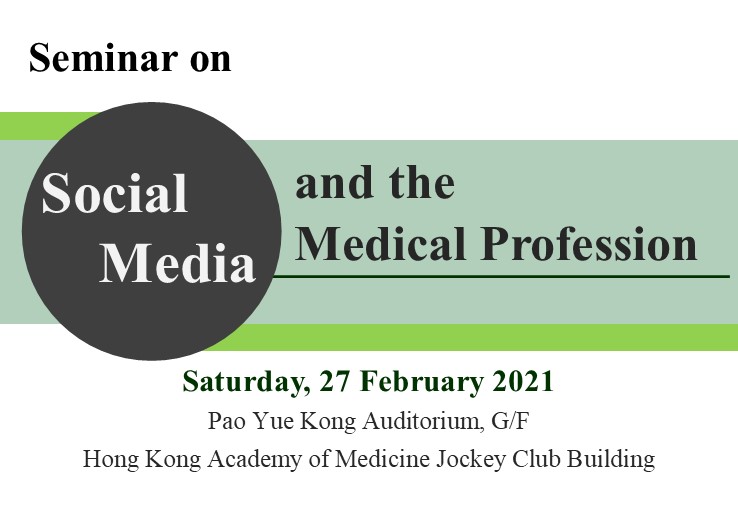 The Academy' s Professionalism and Ethics Committee (PEC) will organise a Seminar on Social Media titled "Social Media and the Medical Profession". It will be held at Pao Yue Kong Auditorium, G/F of Hong Kong Academy of Medicine Jockey Club Building on 27 February 2021 at 9:00 am - 12:30 pm.
The seminar aims to provide an overview on digital wellness, as well as useful information and practical tips in the use of Social Media to the Fellows of the Academy, specialist trainees, general practitioners and other healthcare professionals and to facilitate formulation of best practice guidelines in social media from the perspectives of professionalism and ethics.
Please find the event details, programme and results of CME/CPD accreditation here. To minimise the risk of contracting and spreading COVID-19, limited quota for onsite participation applies. An option of participation through an interactive online platform is available. Registration is required.
Register now! Look forward to seeing you at the seminar.
For enquiries, please contact us at pec@event.hkam.org.hk.